---
---
Revolutionary color-coded push up board targets specifics muscles worked-chest, shoulders, back, and triceps. 
Premium, Cushioned, Non-slip Hand Grips, Portable, Simple Assembly and Storage.
Maximizes overall upper body strength and endurance, designed for all fitness levels.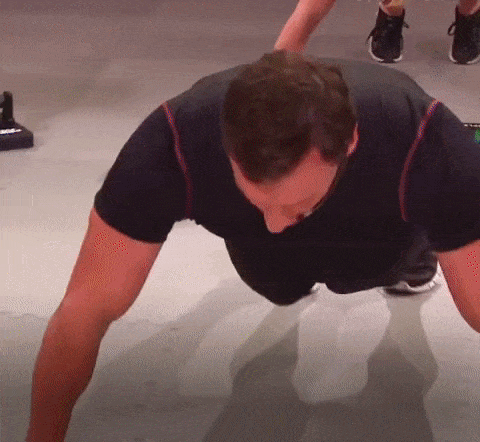 Burn calories and build strength with this innovative pushup system, leading you through a total-body strength and conditioning workout.
Heavy duty "Plug & Press" push up board system with multiple positions and angles that sculpt and maximize upper body definition.
Push Up is an innovative color code training system that strengthens and shapes your entire upper body (chest, shoulders, back, and arms) while trapping your total core.
With Push-up Rack Board you will have a guided push-up routine. The different position of the handles targets the different muscles in our upper body. Giving you the correct hand position when doing a push-up.
It has a total of 9 different positions targeting your shoulders, triceps, chest, and back. The different color-coded push-up board will target specific muscles and work them to your maximum pump.
Use the Blue area and pre-sets for your chest workout, the Red pre-sets for your shoulders, the Yellow pre-sets for your back, and the Green pre-sets for your triceps while engaging your entire core.
9-IN-1 System Push Up Boardis an innovative color-coded push-up board training system that strengthens and sculpts the entire upper body (chest, shoulders, back, and arms) while engaging your total core.
Workout anywhere at anytime!
This challenging strength and conditioning 10-week program combine 9 System Push Up Board with intense cardio to burn calories, plyometrics, and basic exercises for a full body workout. In just 30 minutes a day, you will develop muscles, build up and down the body force, burn calories, and lose weight.
Features:
Different color-coded push-up board goals details worked muscles (blue-chest, red-shoulders, yellow-back, and green-triceps).
Heavy duty inches Plug & Press inches push up board system with multiple positions and angles that sculpt and maximize the upper body definition.
Burn calories and develop the strength of this pushup system innovation, leading you through a total-body strength and workout.
Portable, Simple Mounting and Storage.
Premium, Cushioning, Non-slip Handles.
---
Customer Reviews
Write a Review
Ask a Question
04/06/2020
Yorkshire
Singapore
Product feels sturdy and solid!
I always deemed myself to be too busy for going to the gym. Who has time for the gym, right? Over the winter, I started doing pushups as a form of exercise. I started out unable to do a single one, and worked myself up to doing a hundred pushups every other day. I really feel it has improved my upper body strength and my overall health without needing to spend time at the gym. As a next step, I decided to get some equipment to help me get to the next level. So I got this pushup board. After I got it, realized that wow it really improved my understanding of different ways to do pushup that would help build muscle and strength for different parts of my body. There are many configurations and "slots" to put the handles that would give you different results for the same pushup exercise. As shown in my picture, the different configurations and their targeted muscle groups are clearly marked. I can really feel the difference. The product feels sturdy and well made. So far so good. If anyone's interested, let me know, I'll report back on how the different exercises turn out after I use it for a longer period of time.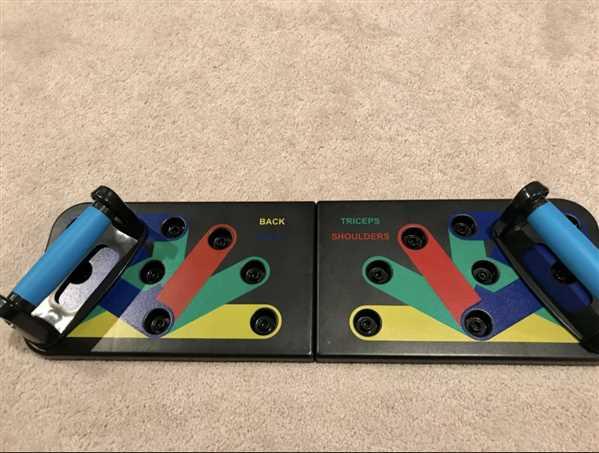 04/05/2020
Boltmas
Singapore
A must have!!
This board is great! It does not look like it could be of alot of help but as soon as you start doing the workouts it burns and it feel harder than doing bench press! I am really impressed and they give you al the workout help you can get! Videos and a workout sheet! This is a must have! After i was almost done with my chest workout i had to finish the last few positions on my knees! And even like that it was a killer! Highly recommend! I am 6'1 and weight at 278 lbs and this board feel good to support my weight!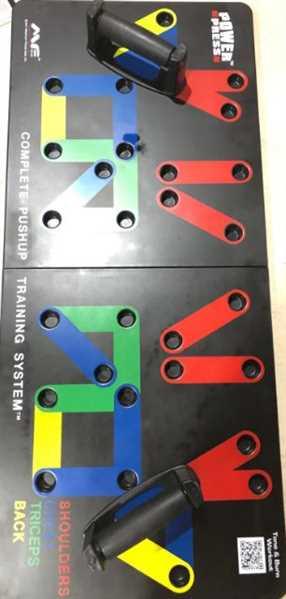 04/06/2020
Dennis
Singapore
04/06/2020
Aarom
Singapore
Works out your whole upper body!
What I like about this product is how it can exercise different muscle groups. This board hits your chest, shoulder, triceps, biceps. 4 in 1! A very productive and easy to use workout material. Very lightweight so you can bring it anywhere and workout anytime! I use it for home workouts so whenever I miss the gym, I could just easily use this. I recommend it to everyone!
04/06/2020
Eric
Singapore
Highly recommended by my coach!
My coach recommended this. I wanted to use this a few days before I really reviewed it and I can tell you my arms, triceps, back, and shoulders are really feeling the burn! This board really works. You just move the handles to different positions and push up. I'm not a pro by any means but I'm going to keep after it.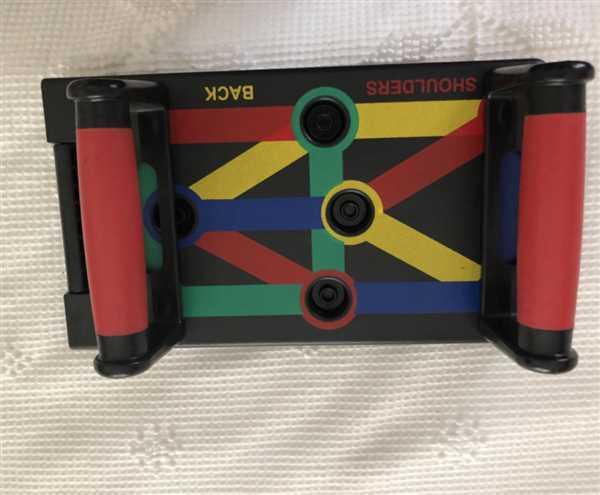 04/06/2020
Zachary
Singapore
It's also easier on my wrist with this tool vs a regular push ups
Start of by saying that it helps guide me through different style of push ups and maximizing my work out. Something regular push ups wouldn't do. It's also easier on my wrist with this tool vs a regular push ups, regular push ups would give me wrist pain. The boards is made out of plastic, however it seems very durable and good quality. Its light weight and can be stored anywhere, pluse it came with a gym bag where you can put inside and take anywhere. I will be using this push up board for my daily workouts.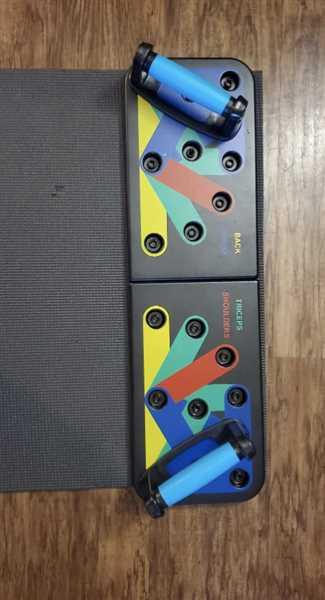 04/05/2020
Jason .
Singapore
Amazing tool for developing body strength
If you use it more consistently your soft hands will develop into manly meat hooks capable of crushing average mortals. I do anywhere from 150 to 750 push ups daily and when I was in Army I could easily exceed a thousand a day. This is the best device I've ever used for push ups; better than perfect push up in all ways except portability. The key to success is I set my phone to alarm every 15 minutes from 730 to 1030 each evening. When it is time just drop and knock out out as many as possible. DONT COUNT! Push as many as possible. In a month you will be able to do 50 or more perfectly. If you can do 40-50 push-ups you can probably bench your weight at least once which most people cannot do.
04/05/2020
Ron
Singapore
Teaches you proper form and posture
if you are a beginner like me this is the best you can get! it forces you to do the exercises with proper form and posture! which is something many beginners like me struggle when changing from being a potato to an active person. I am happy to share that I can now perform at least 5 push ups of each variation, which does not sound that much but for someone that struggled with even knee push ups, I consider it an improvement.